Model FC-M1D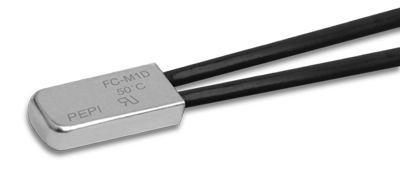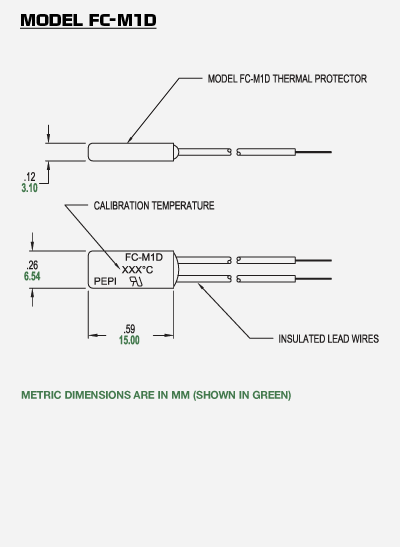 Metric Dimensions are shown in mm (Shown in green)
Copyright ©, Portage Electric Products, Incorporated
All rights reserved.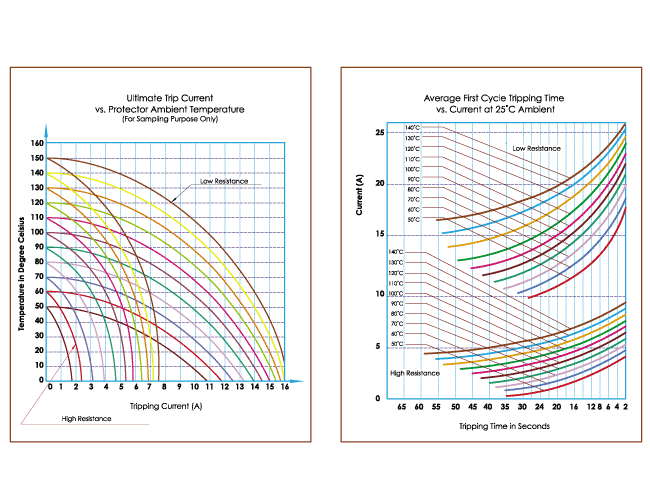 A snap-action thermal control which is part of Portage Electric's Valstat Series™ designed for a cost effective solution for protection in motor, transformer, and lighting applications.  Available with various bimetallic elements to match the current sensitivity of the device to the application.
Features
---
Snap-action design, quick break/quick make switching action.
Compact design with a high switching contact rating.
Conductive bimetal construction: The bimetal carries the circuit current for maximum sensitivity under short circuit conditions.
Drawn metal case has a low profile design.
Case is electrically alive; insulating sleeving is available.
Available in a low and high bimetal resistance for optimum current and temperature sensitivity.
Suitable for vacuum impregnation processes.
Contact Ratings
---
12 amps 125 VAC inductive
8 amps 250 VAC inductive
12 amps 24 VDC inductive
Calibration Range
---
Available with nominal calibration temperatures from 60°C to 150°C in increments of 5°C.
Standard calibration tolerance is ± 5ºC.
Standard Marking System
---

 Click Here